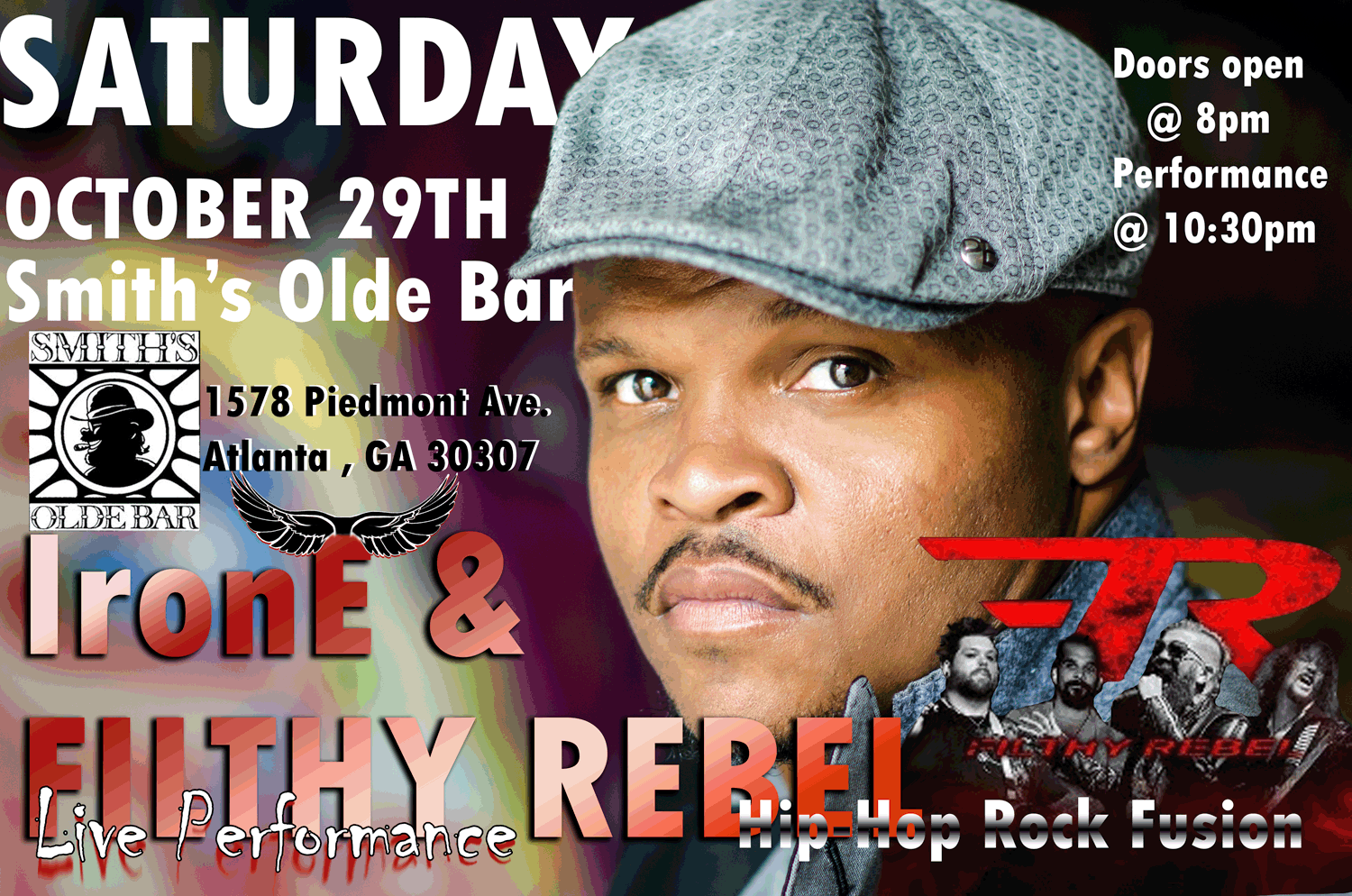 IronE takes to the stage to merge his crisp alternative hip-hop style with the gritty and edgy rock style of Filthy Rebel for an eargasmic performance. This will not be your typical performance. It will be explosive, captivating and 1 of a kind!
IronE & Filthy Rebel will perform remixed tracks from his recently released, 10 track album, Hip-Hopcrisy (available on iTunes) to offer a unique hip-hop rock fusion sound for your entertainment pleasure. Don't miss the opportunity to enjoy the VIP experience which includes:
1. VIP platform seating
2. 1 complimentary drink
3. A digital download of IronE's album
4. A meet and greet with IronE after his performance
5. An autographed picture and selfie
6. 25% Discount on other merchandise (Books, T-shirts)
***USE PROMO CODE "EarlyEagle" at checkout for $10 off/ticket. Limited time only***

*Doors open at 8pm with live music performances by Phreedom Trayn and DD3.
The main event begins at 10:30 with the Filthy Rebels and IronE joining at 11pm. The party doesn't end there! So if you are up for more entertainment after meeting and mingling with IronE and the band, don't miss Atlanta's own, Ballbreakers.

For general admission tickets, please visit the Smith's Olde Bar event page